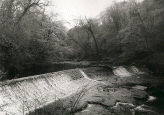 Visit the gallery by clicking on the picture above and experience some of Edinburgh's views.



We've also been hard at work improving our map section. We currently cover the central streets of the Old Town, New Town and Holyrood photomap.







<!a href="http://www.nextcard.com/index6.html?ref=aff0024257"><!img src="http://banners.nextcard.com/affiliates/AffiliateImages?ref=aff0024257&source=m54_fishy_125x125.gif" border="0" hspace=33 alt="NextCard Internet Visa">


Summer Sunset behind the Princes Street skyline.

APRIL/MAY 2002

Public booking for the Edinburgh Festival opened on Saturday 6 April. To book tickets visit the official site.

Also on at the City Arts Centre till the 8th of Sept is the 'Art of Star Wars'. The exhibition brings together a huge range of artifacts from the archives of Lucasfilm in California. On display are the artwork, the visual effects, the costume and the sounds and that little spark of magic that make THE ART OF STAR WARS.
---
<!img align=bottom src="http://homepages.f9.net/cgi-bin/count_dyno?firstcity">
(Since 19/04/99)


NEW in the Gallery (19th February) Guest shots from around the city by Jeff Simpson
From the Holyrood Photomap (26th October) Three Hills Panorama, Cragg's Panorama


Information &copy 1998-04 Firstcity Publications. Design &copy 2000 Douglas Mutch.